Morning Glory Is Located At:

Call Morning Glory: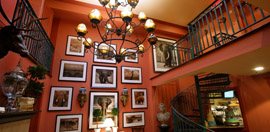 Morning Glory At A Glance
We offer serving coffee, pastries, small lunch items, specialty alcoholic drinks and wine. Specialty cake orders must be submitted by 12pm, 48 hours in advance.
Keywords
coffee, tea, coffee shop, pastries, specialty pastries, specialty coffee drinks, bakery, soup, salads, paninies, flat breads, liquor drinks, Spanish Coffee, wine, wedding cakes, custom cakes, specialty cakes
Copyright © 2015 Matthews Software, Inc.